Baroktoberfest 2020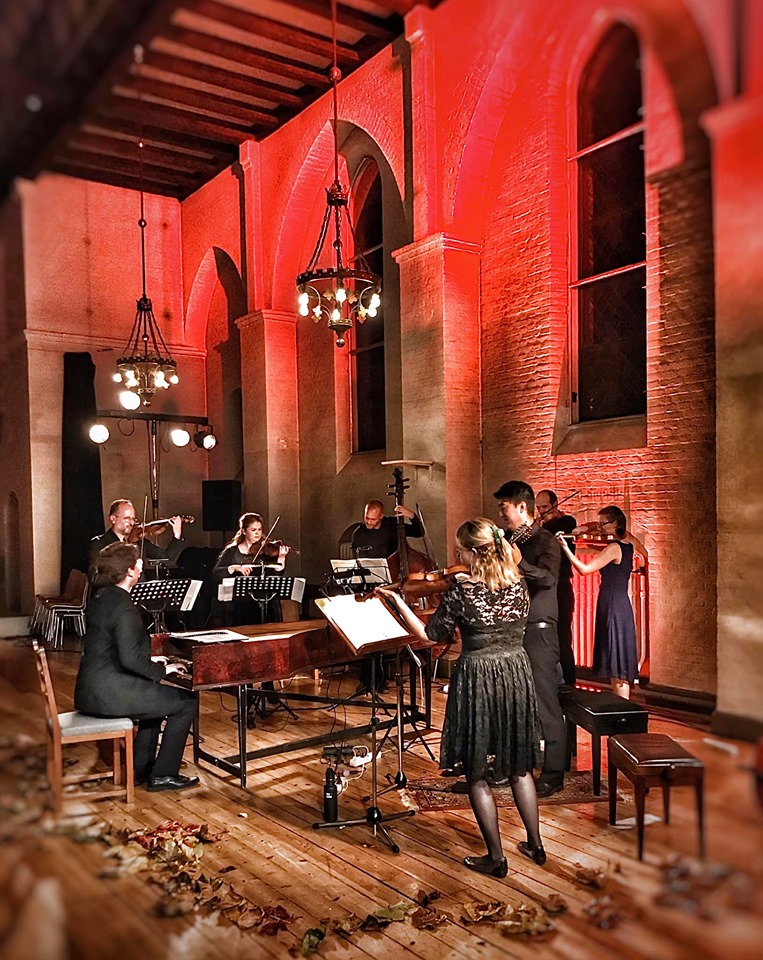 23.-24.oktober 2020
Baroktoberfest 2020.
Baroque Music On Tap!
The second round of "Baroktoberfest", Camerata Øresund's bubbling baroque music festival, will be served on the 23.-24th of October 2020.
Just like last year, the festival will take place at Koncertkirken in Copenhagen, and will offer up four concerts over two days. If you have a soft spot for castrato-arias, melancholic chamber music, Swedish folk music or a big string band, you will be in the right place, as Baroktoberfest has it all!
During and between the concerts you can quench your thirst at the bar with a beer specially brewed for the festival, and for empty stomachs we offer pretzels and bierwurst in the perfect Baroktoberfest spirit!
We are looking forward to some fantastic days exploring the world of Baroque music together with our audience.
Camerata Øresund and Koncertkirken will of course follow the health authorities Covid-19 guidelines for a safe concert experience. To keep a safe distance, only limited tickets are available for sale.
For tickets click here.
Here is an overview of the program:
FRIDAY. 23rd OKTOBER 2020
Kl.19.00: Opening concert: "In Senesinos footsteps"
Rising star Steffen Jespersen will take on the role of the castrato and baroque pop star, Senesino. We will portray his dramatic life through the music written for him by the great Händel and his contemporaries.
Performers: Camerata Øresund and Steffen Jespersen – kontraalt.
Kl. 20.30 : "Intimate atmosphere"
Baroque pearls: Intimate chamber music and solo pieces by Telemann, Marais, Couperin Stradella and more.
Performers: Musicians from Camerata Øresund
SATURDAY D. 24.OKTOBER 2020
Kl. 19.00: "Big, Bigger, Biggest! (a little less)"
Spectacular concerti grossi by Händel, Corelli and Avison.
Big concertos require bigger forces: Camerata Øresund wanted to expand to something that looks like Corelli's huge orchestra from the end of 17th century but due to Corona we will keep it to a safe size without loosing the intensity and grandeur!
Performers:Camerata Øresund, Students from Det Kongelige Danske Musikkonservatorium and Musikhögskolan i Malmö.
Kl. 20.30 : "Barok'n'folk"
Camerata Øresund flirts with folk music in the company of the Swedish folk music star, Erik Rydvall.
Performers: Camerata Øresund & Erik Rydvall, nyckelharpa.
Baroktoberfest is supported by: Augustinusfonden, Aage-og Johanne Louis Hansens Fond, William Demant Fonden, Knud Højgaards Fond, A.p.Møller fonden, Lemwig Müller Fonden, Det Obelske Familiefond, Københavns Musikudvalg og Statens Kunstfond